Words – they're powerful. At Words for Breakfast they're our bread and butter; we know the influence they can have so we love to share our knowledge by running copywriting courses. Sure, on its own, writing is just a simple arrangement of letters directing people to an object or idea, but if you nestle the right ones in amongst the right friends, you can cut through layers of dross and confusion. Words can be swords, cushions, maps, vehicles… almost anything. In Brave New World Aldous Huxley says words can be X-rays if you use them properly. "They'll go through anything. You read and you're pierced."
Despite their usefulness, words don't charge you a thing. You're free to scatter them at leisure across EDMs and websites – and then wait around hoping that they'll germinate and organically grow your business. But we like to be more intentional than that. At Words for Breakfast it's our business to help your business to be mindful of the words you use and the places you plant them. We can either do your copywriting for you, or teach you the tools of the trade so you can master the craft yourself.
Why should I take a copywriting course?
Copywriting is the art of careful, considered word usage for the purpose of advertising or marketing. It teaches you to uncross your fingers and thoughtfully ensure that every word you write is gainfully employed. Good, solid copywriting increases brand awareness and persuades people to act.
In a nutshell, a copywriting course will help you build your skills, expand your services and DIY your marketing. It will equip you or your team with skills and techniques to make your writing more efficient, more effective and more enjoyable.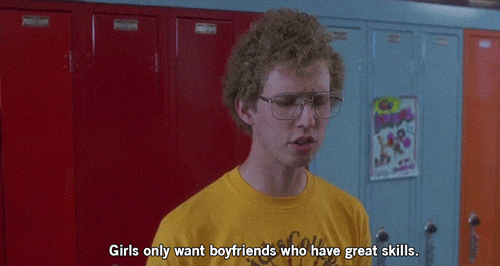 The skills you'll learn are transferable
Elroy d'Souza of OfficeMax attended Word's for Breakfast's digital copy course and gave this feedback. "What I have learnt in the few hours of that course will go a long way in helping me not just with my work, but also with anything else I write going forward."
You'll be given a broad overview of the writing process and learn how to plan your content out. You'll also acquire tips and techniques to keep your copy clear and concise. You can use these skills for writing emails, web copy, reports, reviews, bids, brochures, blogs, billboards, birthday cards… and the list go on. 
The skills you'll learn are long-lasting
A copywriting course will teach you how to make improvements to your work as you go, and techniques for proofing and editing that will change the way you write (and read) for good. Once you've deepened your understanding of copywriting you can't go back. You'll also receive a course workbook which you can continue to refer back to in the future.

It will help you build your brand
Your tone of voice is a key part of your brand, so it's crucial you get it right. A copywriting course will help you identify this and will show you how to tell your story creatively while clearly communicating your business's unique selling point.

It will give you credibility
"Don't gobblefunk around with words" advises Roald Dahl in The BFG, unashamedly gobblefunking in the process. Roald Dahl gets away with it as he clearly knows what he's doing, but when you don't it's really obvious. Poor grammar is hugely distracting, but well-written tightly-edited copy hits its target and resonates in the mind of the reader. It's worth investing in a copywriting course as people will think you are clever!
It will increase your speed
When you know what you're doing you stop second-guessing yourself and get good copy out faster, saving you precious time to get on with other important tasks – like connecting with all your new customers!
You'll have fun in the process
When you take copywriting tips and techniques on board it's incredible how it gets your creative juices going. You'll feel the flow instead of hitting brick walls and finally say goodbye to writers' block. Adele Rose, the Chief Executive of 3R, took Word's for Breakfast's marketing and business writing course and found it added an extra layer of fun to routine tasks. "We have been feverishly rewriting reports using our new skills and having some fun in the process."
You'll reap the rewards
Soon you'll be hooking in your target audience with brilliant headlines, whipping up punchy emails and converting web traffic with your compelling calls to actions. The results will speak for themselves. Not only will you enjoy the satisfaction of hitting the mark, but the additional confidence your copy will create will also continue to add to your marketing momentum.
Although words in themselves are free, it's definitely worth investing into the way you use them; as you learn to master the craft of writing, you also master the art of persuasion. As Rudyard Kipling puts it (somewhat disturbingly!), "words are, of course, the most powerful drug used by mankind."
Want help with building your copywriting skills? Get in touch to find out more about our copywriting courses either one on one or in-house to your whole team.